Understanding the World
As stated in the Early Years Framework 2021, "Understanding the world involves guiding children to make sense of their physical world and their community. The frequency and range of children's personal experiences increases their knowledge and sense of the world around them from visiting parks, libraries and museums to meeting important members of society such as police officers, nurses and firefighters. In addition, listening to a broad selection of stories, non-fiction, rhymes and poems will foster their understanding of our culturally, socially, technologically and ecologically diverse world. As well as building important knowledge, this extends their familiarity with words that support understanding across domains. Enriching and widening children's vocabulary will support later reading comprehension."
Nature School
The children visit our Nature School regularly throughout the year with their key worker. During this time, they get the opportunity to explore and ask questions about the nature world and manage risks. We have a pond area where the children learn to approach in a safe manner and where they can witness the life cycle of frogs from tadpole to frog.
We also promote the children's independence skills through Nature School. Children are supported with putting on their waterproofs and wellies ready to explore the natural surroundings. However, children are then encouraged to independently get ready for Nature School in small steps. To view our Independence Skills Curriculum Goal, click here.
Vegetable Patch
We have a wonderful gardening area, which has a number of planters. Every year, the children help plant and care for a particular vegetable in their key worker groups.
This teaches our children about growing, healthy eating and the importance of caring for vegetables.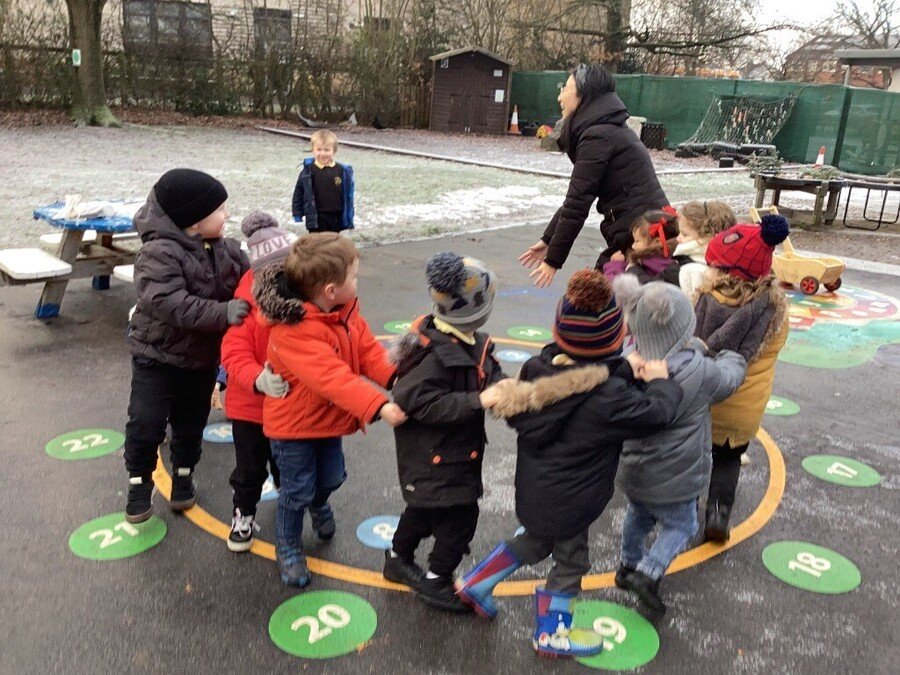 Celebrating Different Cultures and Religions
We love learning about all the different cultures and religions in our world. Throughout the year, we learn and explore a variety of festivals and celebrations through group time and activities within the provision. Festivals and celebrations include Diwali, Eid, Christmas, Chinese New Year, Easter and more!
We are always looking to invite families into the Nursery to discuss their religion and festivals with the children. If you would like to visit the Nursery to discuss a celebration, please contact the school office.
Lifecycles
Every year we welcome additional creatures into our Nursery for the children to witness life cycles first hand. We alternate from chicken eggs to caterpillars so the children who are with us for over a year have two different experiences.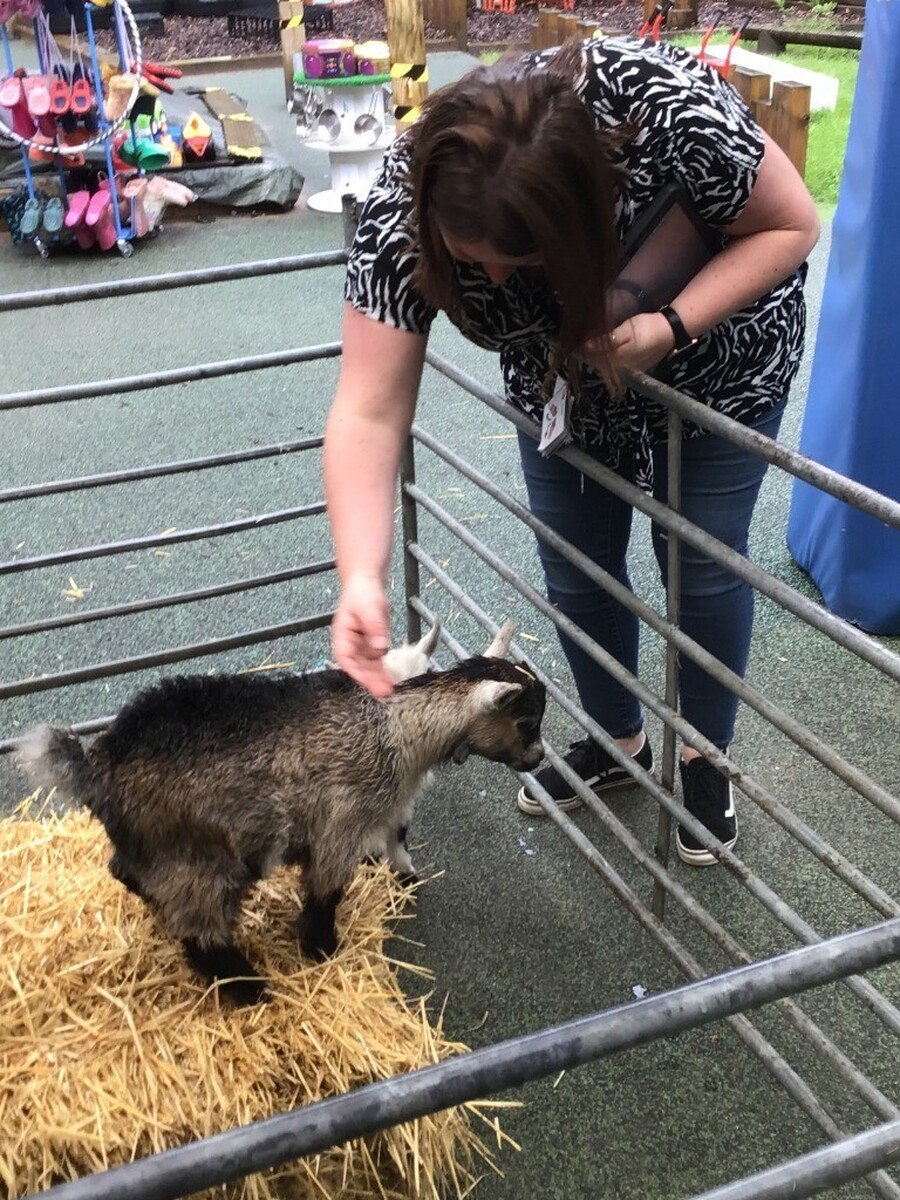 Visitors
Throughout the year, we welcome a variety of visitors into the setting to offer their expertise and knowledge to the children. Due to Covid restrictions, this has been limited over the past couple of years. However, we are now looking forward to welcoming more members of the community into the Nursery. In the Spring term, we welcome Gill from the Music Service who taught the children a variety of songs and movements. We have also had a visit from out Community Police Officer and some kids (not additional children - baby goats!) from Reddish Vale Farm.
We are always looking at inviting different family members into Nursery to discuss their jobs. If you have an occupation that you feel may be of interest to our children, please speak to your key worker.
Farm Trip
Before our children leave us to go to big school, we take a trip to Reddish Vale Farm. This offers all our children the first hand experience of seeing farm animals and having the opportunity to ask questions to deepen their knowledge. They get to handle the smaller animals and feed the larger animals too.
During this trip, children develop their knowledge on risks as we carefully walk down the road to the farm.