popup-box
NEW to 2022-2023
Reddish Vale Nursery now offers wrap around sessions as follows:
All week morning sessions: 8.15am-8.40am (£2)
Monday - Thursday after school sessions: 2.40pm-4.15pm (£5)
Friday after school sessions: 2.40pm-4.00pm (£5)
Additional top-up sessions for Wednesday morning or Wednesday afternoon (£15)
Spaces are available. Contact the office for more information on 0161 480 6713
Insert Item
This is the Insert Item menu, it's up there at the top next to the big Site button when you click Edit Page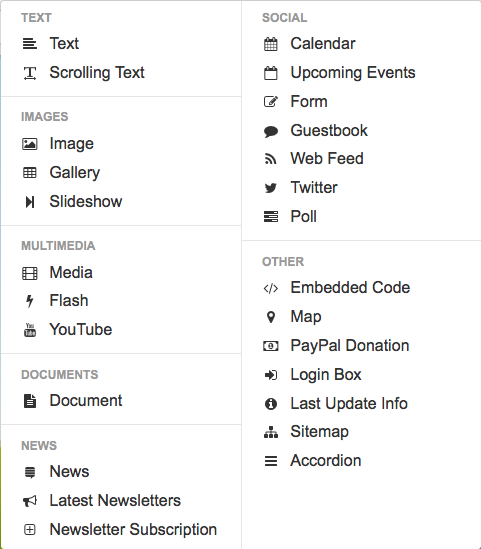 You can insert all of these different types of content into your page, it's really easy. Full overviews can be found ateducation.webanywhere.co.uk.
Once you're done editing, be sure to click Save Page then Save and Publish!
Manage Menu
The Manage menu lets you add, remove and modify page structure. It's next to Edit when you're in View mode.

You can manage the different content types that you can insert in edit mode, as well as adjust the shape of the pages you see.
This one has a range of columns, for example.
Why not try out a different theme too? All the ones you see are free!
Interested in taking this further?
Our dedicated team of educational consultants can show you around the system - for a personal demonstration, contact us on +44 (0) 800 862 0131.